The most flexible joint in the entire human body, our shoulder joint is formed by the union of the humerus, the scapula (or shoulder blade), and the clavicle (or collarbone). in Dublin Sports Injury Clinic we are experienced in treating many types of the shoulder injury. We are successfully treated an athletic and non-athletic patient from young ages to the elderly ages.
Rotator cuff Injury
Frozen shoulders
Sub Acromial pain
Shoulder dislocations
SLAP tears
AC Join dislocation
Clavicle fractures
Shoulder Labrum injuries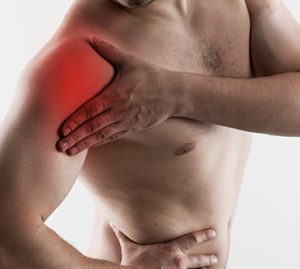 Dublin Sports Injury Clinic is a Physical Therapy Clinic based in Fitzwilliam Square, Dublin2. We have a holistic approach to our assessment and treatment. The initial assessment helps us to explore the cause of your injury and help you to get pain free shortly and stop any further injuries. We will design a customized training program for you to start with, and we will coach you and monitor your progress closely. We will prescribe relative rest or modified activities as required. Depending on the individual requirement, we apply manual therapy accompanied by stretching to restore tissue elasticity and reduce the strain in the muscle-tendon unit with joint motion.