Frozen shoulder, also known as adhesive capsulitis, is a condition characterized by stiffness and pain in your shoulder joint. Signs and symptoms typically begin gradually, worsen over time and then resolve, usually within one to three years.
The cause of frozen shoulder remains unclear, however, it is thought that the lining of the joint (the capsule) becomes inflamed, which causes scar tissue to form. This leaves less room for the humerus or arm bone to move, hence restricting the movement of the joint.
Frozen shoulder is thought to have an incidence of 3%-5% in the general population and up to 20% in those with diabetes. Its peak incidence between the ages of 40 and 60 and is rare outside these age groups and in manual workers and is slightly more common in women.
Bilateral contemporaneous frozen shoulder occurs in 14% of patients whilst up to 20% of patients will develop some form of similar symptoms in the other shoulder. Diabetes is the most common associated disease with frozen shoulder and a patient with diabetes has a lifetime risk of 10%-20% of developing this condition.
Patients with frozen shoulder have a higher risk of having some form of pre-diabetic condition with an abnormal fasting glucose or impaired glucose tolerance test.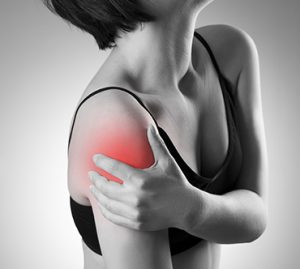 Dublin Sports Injury Clinic is a Physical Therapy Clinic based in Fitzwilliam Square, Dublin2. We have a holistic approach to our assessment and treatment. The initial assessment helps us to explore the cause of your injury and help you to get pain free shortly and stop any further injuries. We will design a customized training program for you to start with, and we will coach you and monitor your progress closely. We will prescribe relative rest or modified activities as required. Depending on the individual requirement, we apply manual therapy accompanied by stretching to restore tissue elasticity and reduce the strain in the muscle-tendon unit with joint motion.