Lower back pain (LBP) is the fifth most common reason for physician visits, which affects nearly 60-80% of people throughout their lifetime. The lifetime prevalence of low back pain is reported to be as high as 84%, and the prevalence of chronic low back pain is about 23%, with 11-12% of the population being disabled by low back pain. In addition, lower back pain is usually categorized into 3 subtypes: acute, sub-acute, and chronic low back pain. This subdivision is based on the duration of the back pain. Acute low back pain is an episode of low back pain for less than 6 weeks, sub-acute low back pain between 6 and 12 weeks and chronic low back pain for 12 weeks or more. Low back pain that has been present for longer than three months is considered chronic.
Research highlighted patients with one or more of the following factors may be at risk for back pain.
Aging, occupational hazard. sedentary lifestyle, excessive weight, poor posture, smoking could increase patient risk of experiencing low back pain.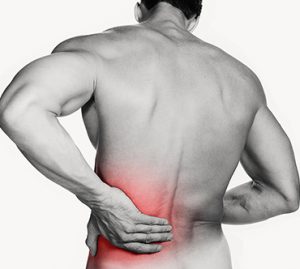 Dublin Sports Injury Clinic is a Physical Therapy Clinic based in Fitzwilliam Square, Dublin2. We have a holistic approach to our assessment and treatment. The initial assessment helps us to explore the cause of your injury and help you to get pain free shortly and stop any further injuries. We will design a customized training program for you to start with, and we will coach you and monitor your progress closely. We will prescribe relative rest or modified activities as required. Depending on the individual requirement, we apply manual therapy accompanied by stretching to restore tissue elasticity and reduce the strain in the muscle-tendon unit with joint motion.